we create / refurbish / maintain your workspace
About Us
Seven Contractors Ltd is a commercial fit-out, refurbishment and building maintenance contractor, based in London, UK.
We provide planning, design, development, refurbishment, consultancy, project management and a range of specialist services for the commercial sector. We aim to be a single point of contact when taking care of the projects.
Our clients benefit from our expertise in full management of the commercial projects, including fit-out & refurbishment, building maintenance, electrical, fire safety, plumbing, heating & cooling systems, IT/AV infrastructure and commercial cleaning.
Our Mission
Our mission is to deliver cost-effective solutions for commercial fit-out and refurbishment projects, as well as building maintenance. Our success is driven by our approach to the excellence of customer service and attention to every detail of the project. We work very hard to build long-lasting relationships with our clients, that enable us to get recognised as a trusted partner.
The Team
Seven Contractors Ltd
Our core values are related to health and safety, innovation, sustainability, dedication and professionalism.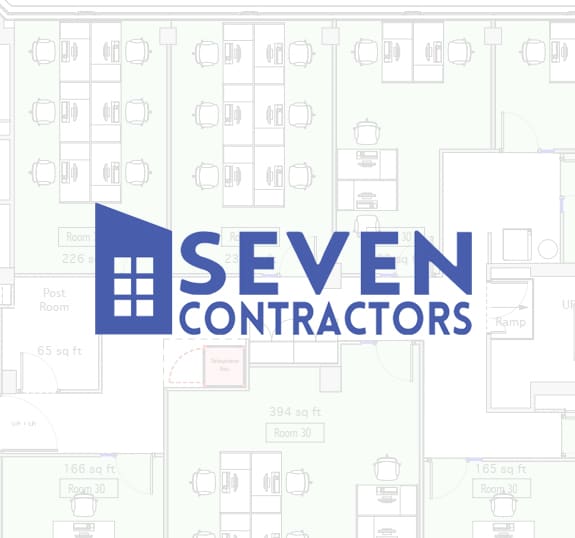 SAFETY FIRST
We highly value the health & safety and well-being of our staff and believe in being open, honest and fair with them.

DEDICATION
We believe in rewarding loyalty and dedication shown by both our staff and customers.

INNOVATION AND SUSTAINABILITY
We are committed to delivering innovative, sustainable and market-leading products and services.

PROFESSIONALISM
We care about being a trusted and professional organisation that is respected by our stakeholders.
See our services
Commercial fit out, refurbishment, maintenance and more…